Lenovo Mirage Solo
As the product manager in charge of the spatial VR System UI, safety system, digital passthrough and experimental features, I was part of the core team which shipped the world's first inside-out tracked 6DOF VR headset, the Lenovo Mirage Solo.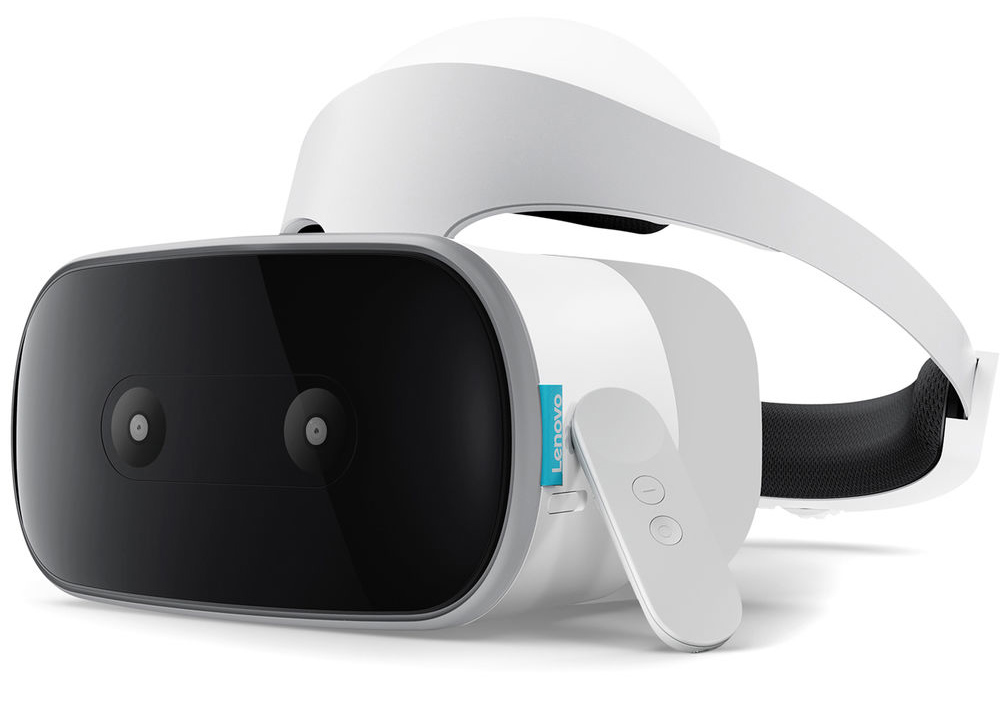 6DOF System UI + Framework Input
I led a team of engineers and UX designers to create a brand new, 3D System UI presentation layer based on Open GL and Android which allowed for fully volumetric head movement and spatial input.
The work wasn't limited to UI elements and interaction but also involved closely working with 3d artists and game developers to reconstruct the forest environment and on-boarding tutorial for full 6DOF movement.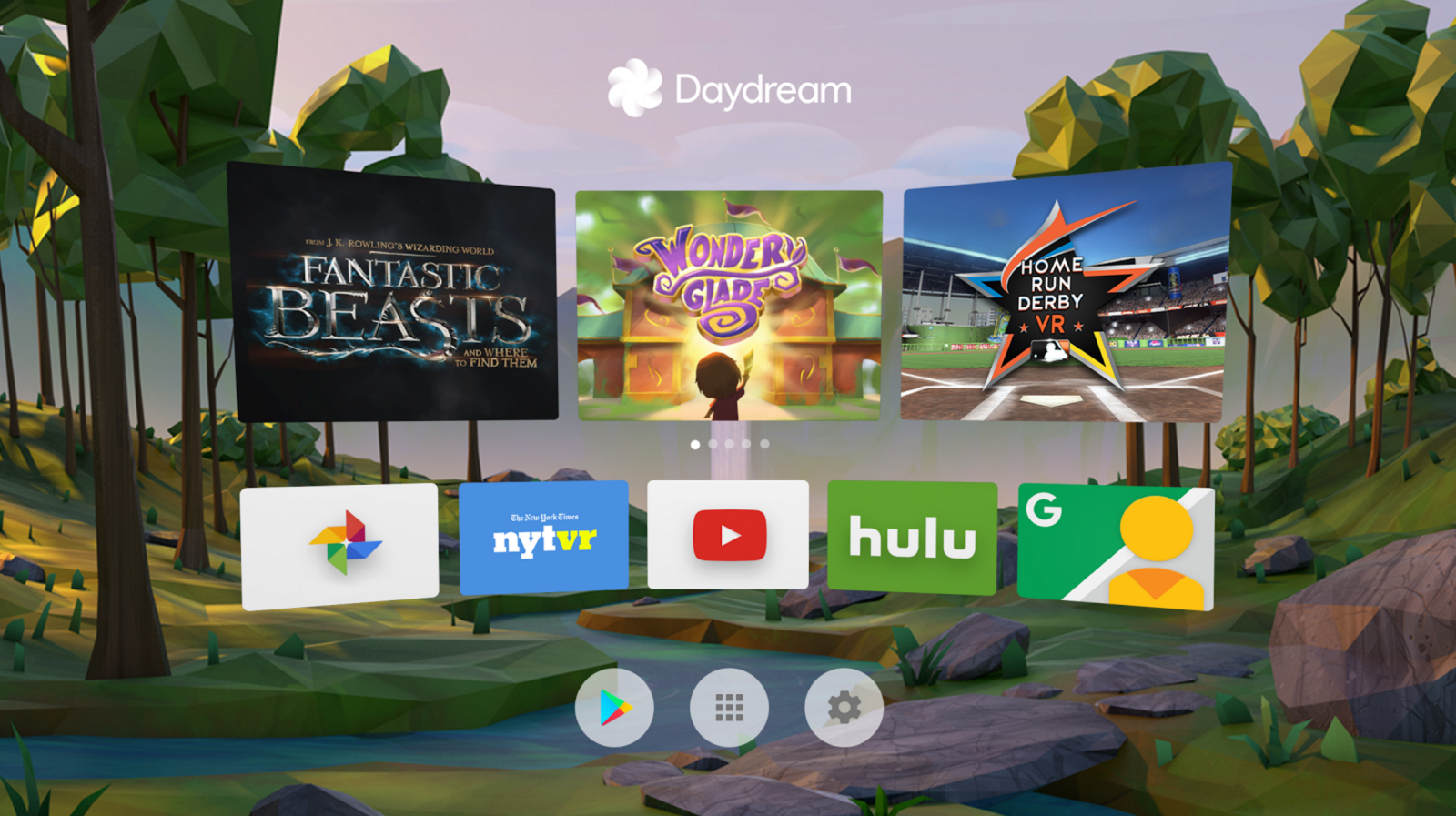 Daydream 6DoF System UI Home screen with suggested content, app tiles, Play store and settings.
Video tour of the UI
See the home, library, store and several settings in this video review of the interface.
XR / Digital Passthrough
The feature I'm most proud of is the implementation of mixed reality mode (XR) running at 75hz which is doing digital passthrough and SLAM simultaneously.
This enabled experimentation of world anchored digital AR apps with a latency low enough to play ping-pong in.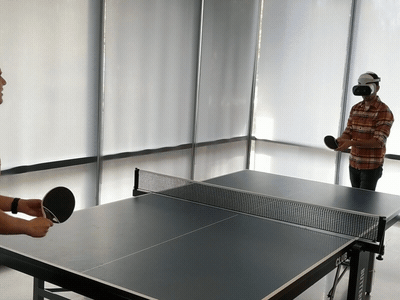 Mugur testing out XR latency by playing ping pong.
Digital passthrough XR mode unlocked our prototypers to explore and publish experiments like this world anchored furniture placement AR app.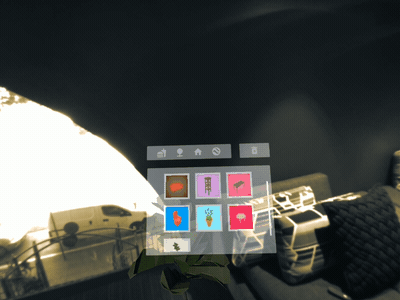 Experimental furniture placement app with digital AR.
2D Apps in VR.
Another experimental feature which I launched was 2d-apps-in-VR. This feature allows users to use regular "flat" Android with the ray based input and interact as if it was a finger.
Users can play casual games and use most non-VR applications in a virtual home theater.
There are controls for moving and scaling the virtual screen when the user hovers near the edges.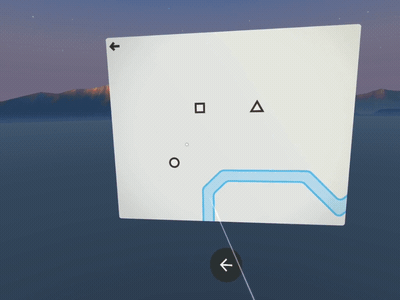 Playing casual "flat" Android games in VR.